Live Casino Bonuses
When the online world first took off we can't imagine too many people out there were predicting the bonuses and promotion would reach the absurd levels they already have and even today these numbers seem to be creeping up higher and higher every time we take a look. Not that we're complaining though of course as at the end of the day this just means more money in all our pockets which means we all get longer at the tables trying to take down one hell of a big score!
Live Online Casino Bonuses
Those of you just signing up to your very first live casino may find it a bit mind boggling all the different bonuses and promotions site's are throwing at you however worry not as we're here to give you a bit of a hand. Today we'll break these bonuses down into their main categories so you can have a bit of a better understanding of what you're looking at and which bonus in particular are best for you.



We'll start by breaking these bonuses down into 2 main categories; bonuses and promotions. Bonuses are the things you'll receive when you first sign up to a site and they're usually worth the most money too while promotions are the things you'll see on the site being offered up every day, week, and month come rain or shine. Today it's the bonuses we'll be talking about in particular though as these are what you'll first encounter if you're playing at a live casino for the first time.
There are three main type of bonuses a live casino will offer you which should cater to the needs of every one of you whether you consider yourself a bit of a high roller or just a casual. Either way if this is your first time playing at a live casino we'd highly recommend you start by taking a site up on a no deposit bonus! Not every site offers one of these but they are common enough that you shouldn't have to search too far for one and if a site does offer one of these you can still take them up on one of the other two bonuses they have as well.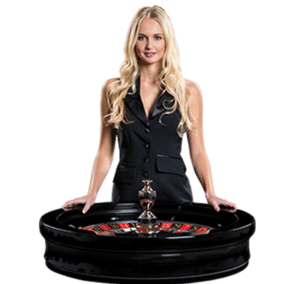 A no deposit bonus is pretty much what it sounds like too; a bonus a live casino will give you in exchange for registering an account with their site. It's not usually a lot you'll get from one of these; only around £10 however for us it's not the amount you get that's the important part…it's what you can do with it. No deposit bonuses are the perfect way for new players to get accustomed to live casinos and understand how everything works without having to invest a penny of their own money. If you're just finding your feet you don't want to make a mistake that costs you a couple of quid so take a no deposit bonus and understand how it all works first, you could even walk away a winner in the process!
Once you've had a play around with a no deposit bonus there's two types of new player bonus a site will offer you; and of the two the one that provides the biggest bankroll boost are the matching deposit bonuses. These bonuses are about as diverse as they come catering to all types of player no matter how big or small you're looking to play for. At the top end there will be high roller bonuses where deposits of £500 or even £1,000 will be matched which is nothing short of crazy if you ask us. At the other end of the scale you have deposit bonuses where a £10 deposit will usually give you £30, £40, or even £50 to play with if you're lucky. And then you have everything else being offered in between!
The one drawback that comes with these bonuses is there's usually a minimum amount of playing time required. This is just to stop certain players making large deposits and running off with all the money as that's a fast way to lose your company. Even so, if that's one too many strings attached for you then there's always the second of the two options for you to claim which is a cashback deal.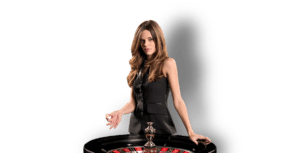 Cashback deals are still a reasonably new type of bonus which more and more sites are getting on board with so you may need to have a quick check to see what sites are offering these first. With a cashback deal when you make a deposit and lose, your chosen live casino will immediately refund you a percentage of your original deposit amount. This is normally in the 15%-20% range which isn't too bad and this money comes with no strings attached so you can do whatever you like with it including withdrawing it right away or putting it all on black instead!
These are the three main bonuses you'll run into when first joining up with a site and regardless which of the main two you prefer, we'd recommend you take a site up on it's no deposit bonus first either way!