What is a Live Casino?
If you're wanting to learn all about the thrilling world of live casinos then you're already one step closer to the most exciting and convenient gaming experience you'll ever encounter! Live casino's may have been around for a good while now(two decades in fact) however it's only with today's technology that they truly flourish. If you've been looking for a way to play your favourite games at a time and place that's convenient for you well now you've found it – and you don't even need to sacrifice any of the gaming experience for it either!
What is a live casino site
If you've never stepped foot in a live casino before then the first thing you're gonna want to know is what they are and how they work! The idea of a live casino is a lot simpler than the application of it which has meant they've been around for a long time, just not with the same quality they come with now.



A live casino is a place where you can get a real and authentic playing experience face to face with an actual dealer except you don't need to be in the casino while it's all happening. Instead, in the casino will be a high tech camera at the centre of each table pointed at the dealer and the table. These aren't cheap camera's either, we're talking film studio state of the art high powered camera instead.
Why this is so good is that as a player you'll be able to see all the action that's going on in the casino in real time and in high quality resolution too. The livestreaming industry has come a long long way in the last couple of years and so not only will you be seeing fully HD or 4k graphics, you'll also have sound systems that can pick up the faintest of sounds such as the roulette ball of another table landing on a number. It's these incredible graphics and sound systems that will allow you to immerse yourself in the games and actually allow you to feel like you're in right there in the casino face to face with the dealer.
The added bonus here comes from the fact that while you're playing in any of the games you'll also be able to talk to the dealer as you do. These conversations will be happening in real time so when you enter a message into the chat box the dealer will be able to respond to you immediately giving the games that personal touch they've craved for years!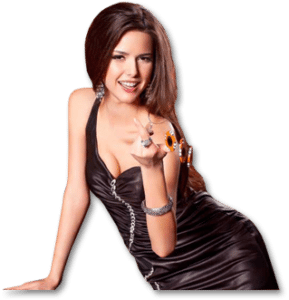 There's a whole bunch of advantages that come from playing at a live casino that goes beyond just the fantastic experience it's able to offer, and the biggest of those is probably the flexibility and freedom you get of choosing where and when you play. The only requirements for playing at a live casino is that you have an internet connection and so that means the choice of where you play is yours. If playing snuggled up on the sofa or in bed sounds best to you well now you can and if playing out in the garden while the sun is shining is your cup of tea then that's easily done. This added freedom is fantastic for two reasons actually and not just one. The first is that you're going to save an incredible amount of time each month and year because you're no longer travelling back and forth from your local casino unnecessarily. The second of those  is that live casinos can be played while you're out and about and on the go so if you ever have a 10 or 15 minute downtime throughout the day whether that's on your lunch break, on the train home from work, or waiting for a mate to arrive for dinner you don't have to sit there bored and can turn it into an action packed time instead!
If the experience and the freedom of a live casino sounds exactly like something you need in your life then we're sure you'll be very happy to know that playing in these games is incredibly easy to do, and we dare say easier than playing in an actual casino!
The first thing worth mentioning here is the choice you're going to find yourself having. Live casinos are found online and so that means you have access to each and every live casino out there and not just the ones local to you, so now your choice is going to go from one or two places to play all the way up to 30 or 40 places to play; and we're only talking about the major ones! With so much choice you'll find there's no shortage of bonuses, games, and unique themes thrown your way so finding the perfect game for you is an almost certainty nowadays.
When you've done a little research and found the perfect place for you it only requires that you click on the "live casino" tab to be shown a list of every table that's available to you that night. Some sites can have a choice of 30 or more tables and dealers for you to choose from so there are search bars to help you narrow things down for you.



Picking your table is simply a case of clicking on the one you like at which point the livestream of that table will begin. On this livestream you'll see the dealer, the table, and a stack of chips on the table while you'll also be able to hear everything that's going on in the casino at the time.
Regardless of which game you've chosen the betting will always work the same. Click on a chip out the stack you've been given and then click once more on the table where you'd like to place it and that will count as a bet. There are remove chip features and a timer running down so you know how long you've got before all bets are final so you won't find there's a bunch of pressure on you here either.
That really is all there is to betting at a live casino and it's so simple and intuitive to use we dare say you could have done it without even reading this article! So if you're looking for fun and excitement at a time that's convenient for you well now you've finally found it with live casinos!