Live Casino Industry
As humans, we all have curious minds, and if your curiosity has taken you to a place to learn all about the wonderful world of live casinos then this is the right place for you! We won't tell you everything there is to know about live online casinos but we'll certainly cover all the main points and make sure you have a good understanding of the whole scene by the time you leave!
About the live online casino industry
One of the most interesting facts we'll have for you here today is that live online casinos have been around for the better part of two decades now! It's hard to believe the old dial up connection internet had live casinos for you to enjoy but it's completely true although they weren't anywhere near like they are now. Back when live online casinos first began your choices were limited to…. just one table and that was a Blackjack table so if that wasn't your game you were pot out of luck. Even so, if Blackjack was your game the connection was often laggy and not that enjoyable to play so if we were writing about live online casinos back then we certainly wouldn't be singing them any praises.



Fortunately though it has all changed and with the improvements to the live streaming technology over the last few years they've quickly rose to become more and more players favourite place to play! Just incase we're getting ahead of ourselves we'll quickly tell those of you who don't know; a live casino is a place where you're able to get a truly authentic live playing experience to your games where you're face to face with the dealer of your choice and playing your favourite game except you're doing this all from the comfort of your own home! This works by having a camera pointed at the table in a real life casino and what that camera sees you'll see too.
The breakthroughs in recent technology now means that your chosen stream will come in nothing but the highest quality graphics, with absolutely no lag or interruptions, and with a fully immersive sound system that will allow you to hear everything that's going on in the casino from the dropping of a chip to the slapping of a card on the table! Live online casinos are truly an immersive experience like no other which is why they're taking the world by storm!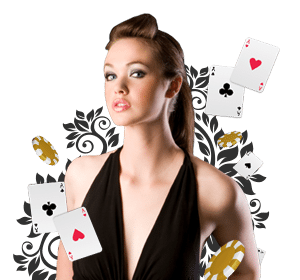 What makes live online casinos such special places to play isn't just this immersive experience, it's also that their platforms are so intuitive and easy to use which makes them easily accessible by anyone on the planet regardless of whether you consider yourself computer savvy or not. In fact, it's so simple we'll be able to explain everything you need to know in just a few paragraphs and be absolutely convinced you won't need to come back for a second read!
To start things off you'll want to pick the site you wish to play at. Fortunately all online and mobile casinos have live casinos attached to their site nowadays so you won't be short of places to play. When picking a place to play we'd recommend looking for a site that will offer you a no deposit bonus to get started as this will give you a chance to learn the ropes and how things work off somebody else's back!
When you've made your selection and deposited some money(or not if you took the no deposit bonus) your next plan of action should be to head on over to the live casino lobby which requires you to do no more than clicking the "live casino" tab. In this lobby all the live casino tables available will be displayed to you and there can sometimes even be as much as 30+ tables for you to choose between. While that may make things a little harder to find there will always be a search feature to help you out by either splitting them down into their many categories or letting you type in the name of the game you'd like to play.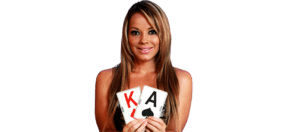 You may even notice there are two dealers offering the exact same game and at the same stakes and this is just to give you a bit of added choice and allow you to get a more personal experience. When you find the one you like just click on the table and your livestream will begin.
This is the hard part done you'll be happy to hear as playing the game has been made so simple we're pretty sure we've seen a baby do it! Anyway…when the livestream loads you'll see the dealer, the table, and a stack of chips around the edge of the screen. If you ever want to talk to the dealer there's a chatbox allowing you to do that.
More importantly though if you wish to make a bet it's simply a case of clicking on the chip you'd like to bet with and then clicking once more on the betting mat where you'd like to place it. You don't have to worry about things such as making misclicks as there are buttons on the screen to help you out such as a cancel last bet button.
Each game is slightly different but how you play them all is pretty much the same with the main difference being where you place the chips on the betting mat. Games like live Blackjack will require you to make a decision but when it comes to that your options will pop up on the screen and you just click the one you like. Whichever game you play you'll notice the deck of cards used in that game has been supersized and that's simply so that players, even mobile ones, can see all the cards clearly all the time.
You'll be happy to know that you've finally made it to the end now and this is everything you need to know to get started in the exciting world of live online casinos! So armed with a lot of knowledge and a little history we expect you'll be taking the live casino scene by storm in no time at all!