Live Casino Deposits
One of the most feared things when it comes to live casinos is also one of it's easiest things – and that's making a deposit! For a lot of people this can be a big hurdle as if you're unfamiliar with it online banking can seem like a bit of a daunting thing. More often than not though this is just a mental barrier that some people need to break through and once they do they'll wonder what they ever thought would be so difficult about it in the first place. Not only is depositing at a live casino one of the simplest things you'll do all day, but you'll also be happy to hear you've got a whole bunch of options at your disposal to help meet any of your needs!
Depositing at a live online casino
The most common method out the lot of them is nothing more than a simple card transaction. Pretty much everyone has a bank card nowadays and that's all you need if you want to make a deposit at a live casino. Just like shopping online at somewhere like Amazon a live casino will ask you to pop in the details on your card along with your deposit amount and your account will be topped up right away. Some banks will have a safety check of their own that you must pass too but that only makes things safer right? So worth the hassle.



If you're confident enough with computers or you think you'll be playing around on a couple of sites at any one time then you might want to think about using an E-wallet service such as Neteller, Skrill, or Paypal. We're sure you've probably heard of at least one of these companies and they allow you to transfer money around online a little bit quicker than anywhere else. You only need an email and a password to make an account with one of these places and you can link your bank account directly to them saving you the hassle of putting in all your card details every time you want to make a deposit.
If you're looking for a way to deposit that involves strictly cash, or even no cash at all then these last two options are probably what you're looking for. Paysafecard and services similar to it allow players to turn actual cash in hand into deposits at live casinos. This works just like buying a phone voucher would where you pop in to your local shop and ask for a Paysafecard worth a certain amount, and the cashier will give you a voucher that has a code on it which you then enter into the casino's cashier to have your account instantly topped up.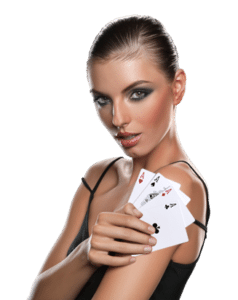 The final deposit method today is also our favourite as it's both a simple and ingenious idea. The final method today is to pay through your mobile and you need to have a mobile phone that's on a contract for this to work. When you select pay by mobile you'll need to enter your mobile phone number along with your deposit amount at which point you'll be asked to verify through your mobile. Once this has been done your money will be added and the charge will be made to your phone bill which is to be paid whenever that's due. We really love this method as not only is it quick and easy to do, but it also gives you the chance to play some of your favourite games even if payday hasn't rolled around yet!
All of these methods we've mentioned today are safe, quick, and easy to use so our only recommendation to you would be that you simply choosing the method that's most convenient for your circumstances!